We spent a great weekend in the Norfolk Countryside 14 – 17 July this year at Latitude Festival.
The guys and girls from Greenpeace were there…

They had nets strung high up in the trees where kids got the chance to feel what it's like to be a Greenpeace activist protecting the Forests. Our six year old son, Olly, wizzed down the zip line while we grabbed a fresh coffee in the Greenpeace cafe.
We all had a go with the Virtual Reality headsets that took us into the heart of the Amazon rainforest and experienced what it's like to live alongside the Munduruku People who reside along the Tapajós river. The Munduruku have fought to protect their territory for centuries, but a series of vast hydrodams being proposed threatens to destroy their homeland and everything that lives within it. Not cool.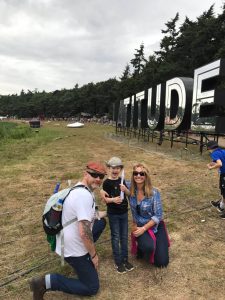 We had a great time bouncing around to the Coral in the afternoon and being rock n roll with Kaleo later in the evening. Definitely recommend the festival for singletons and families alike. If you make it one year pop and say hello to the Greenpeace guys you'll receive a friendly welcome 🙂